People use wheelchairs when walking is difficult due to illness, an accident, or a disability. Although manual wheelchairs are still being used today, they used to be more frequent. People today expect things to be simple and easy since they are always busy, but manual wheelchairs do not fit this ideal. Manual wheelchairs are and were common, but as technology has improved, so have wheelchairs. The development of the electric wheelchair has greatly helped humanity. The sick and disabled who previously really could not move have profited enormously from these wheelchairs. Many individuals rely on electric wheelchairs to maintain their independence and enjoy life to the fullest. A person's health, occupation, and quality of life are all improved by electric wheelchairs enhancing mobility, enhancing social interactions, and reducing discomfort.
What is an electric wheelchair?
A wheelchair that is pushed by an electric motor rather than by manual power is referred to as an electric wheelchair. It is a wheelchair with motorized wheels and a rechargeable battery. One can move around simply and without exertion, instead of physically spinning the wheels or being pushed. Electric wheelchairs are beneficial for people who are unable to drive a manual wheelchair. These can also be utilized by persons with diseases related to the heart and exhaustion in addition to conventional" mobility disabilities.
Anbanjia Medical is a leading exporter chain service provider of medical consumables and equipment. We manufacture high-quality electric wheelchairs.
Specifications
Our electric wheelchair's frame is made of aluminum alloy. The wheel's 36V 500W motor has a 20 km/h top speed. It has a thunder type 8.8Ah/11.6Ah battery. Its charger is an intelligent AC 100V-240V 2 amp charger. Half-twist throttle is used on it. An intelligent controller is used to steer this wheelchair. Its tires are KENDA and are 16*2.125 in size. The permitted speed is 10 to 25 km/h. A hand brake or a disc brake may be used on it. Additionally, it has a horn and a front LED light. The LCD005 display is used for electric wheelchair displays.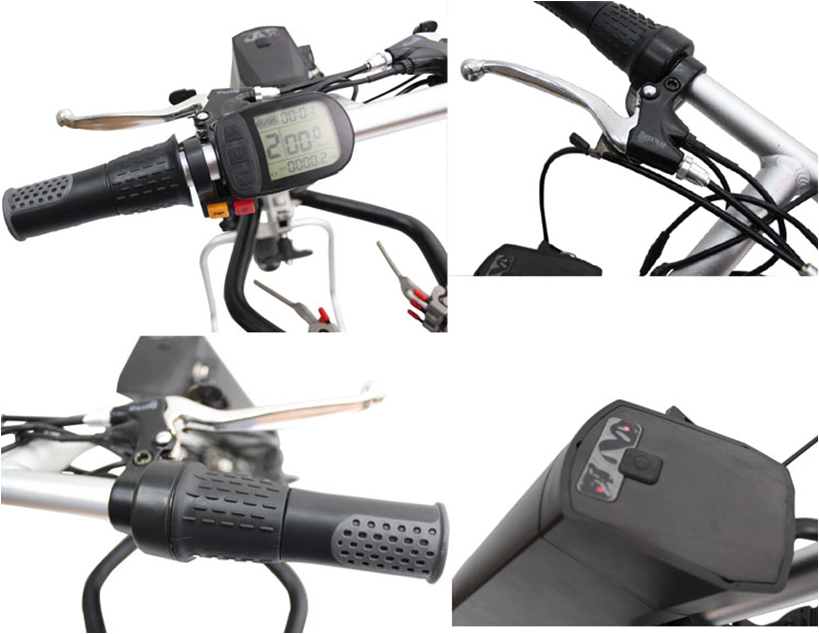 Electric wheelchairs can be used inside or outdoors, giving persons who use them round-the-clock assistance. Since they are lightweight, getting them out of the car is simple. An electric wheelchair is far less likely to tip over than a manual wheelchair because of the lower center of gravity. The wheelchairs we offer are simple to use. People of various ages can use these wheelchairs.
Why choose us?
Guangzhou Anbanjia medical technology Co., Ltd is a leading exporter chain service provider of medical consumables and equipment. we have seven years of experience in the industry. we have an excellent cooperation team and strong execution ability. We provide OEM support. If you want anything, contact us today so that our experienced customer care representatives can assist you.