Rehabilitation stand frames, also known as children's medical standing exercise machines, are designed to help children with mobility challenges in strengthening, balancing, and coordination. This equipment is widely applied in physical therapy and rehabilitation situations and is crucial for children's mobility and health recovery.
Benefits of Using a Rehabilitation Stand Frame
Children with mobility problems can benefit from rehabilitation stand frames in a variety of ways. They aid in kids' strengthening, balancing, and coordination development, which can enhance mobility and independence. Additionally, standing and engaging in exercise can aid to promote circulation, build muscle, and enhance general health.
A rehabilitation stand frame can give kids with mobility-impairing diseases including cerebral palsy, spina bifida, muscular dystrophy, and others a safe and encouraging environment to practice standing and walking. A customized therapeutic experience is possible because the machine can adjust to the child's size and development.
The benefits of the therapy sessions can be increased by combining a rehabilitation stand frame with other therapy equipment and activities. For instance, using the machine to conduct exercises can help increase muscle strength and tone, but using other therapy instruments can increase range of motion and flexibility.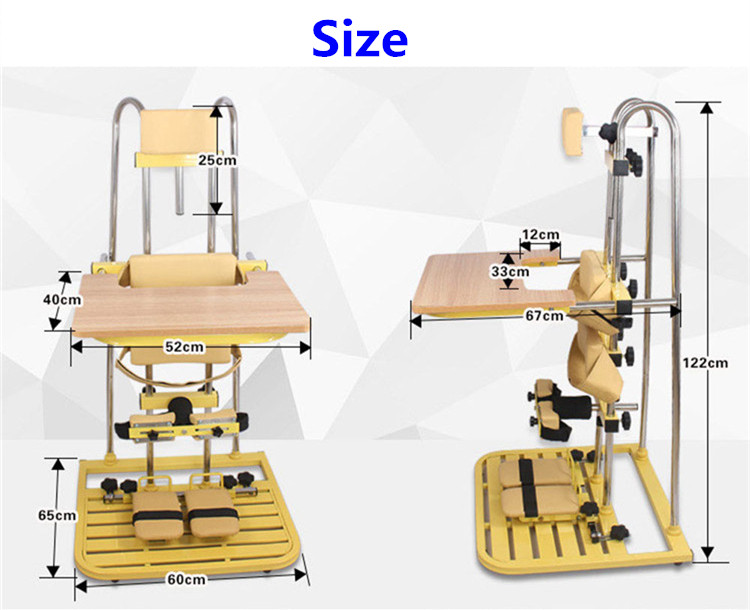 Features of a Rehabilitation Stand Frame
Rehabilitation stand frames are designed to meet the requirements of children with mobility issues. Some of the most important features of these machines include adjustable height, weight support for the child, stability, and safety elements to prevent falls or mishaps.
The machine's height can be adjusted to match the child's progress and growth, ensuring a secure and comfortable therapy session. Additionally, the apparatus supports the child's weight, which helps lessen the likelihood of injuries and boosts the child's confidence throughout therapy sessions.
Adjustable straps and harnesses and other safety elements give the child more stability and security during therapy. The machine has a solid base and locking mechanisms to prevent falls and mishaps, and it is also intended to be stable and secure.
The Bottom Line
Simply put, children with mobility difficulties can benefit greatly from rehabilitation stand frames. They offer a friendly and secure environment for therapy, assisting in the development of strength, balance, and coordination. These machines can be used in conjunction with other therapeutic tools and exercises to improve the child's general health and mobility.
Why choose us?
Guangzhou Anbanjia medical technology Co. is a leading exporter chain service provider of medical consumables and equipment meanwhile is a comprehensive integration enterprise dealing with the export in the medical equipment field at domestic and abroad. We have seven years of experience in the industry. We have an excellent cooperation team and strong execution ability. We support OEM needs.